The Livermore Lab Foundation (LLF) was formed to provide opportunities for philanthropic support of scientific research, technology development and educational endeavors at Lawrence Livermore National Laboratory – with the aim of advancing fundamental knowledge, creating transformative technologies, and enhancing human health, safety, and quality of life for current and future generations. The foundation also aims to support community activities such as STEM education initiatives that are aligned with the Laboratory's educational and science priorities.
GET INVOLVED
 We can help you start supporting work at the Lawrence Livermore National Laboratory through your contribution to LLF. Below are a few suggestions that will bring science solutions to the future. There are numerous other exciting opportunities.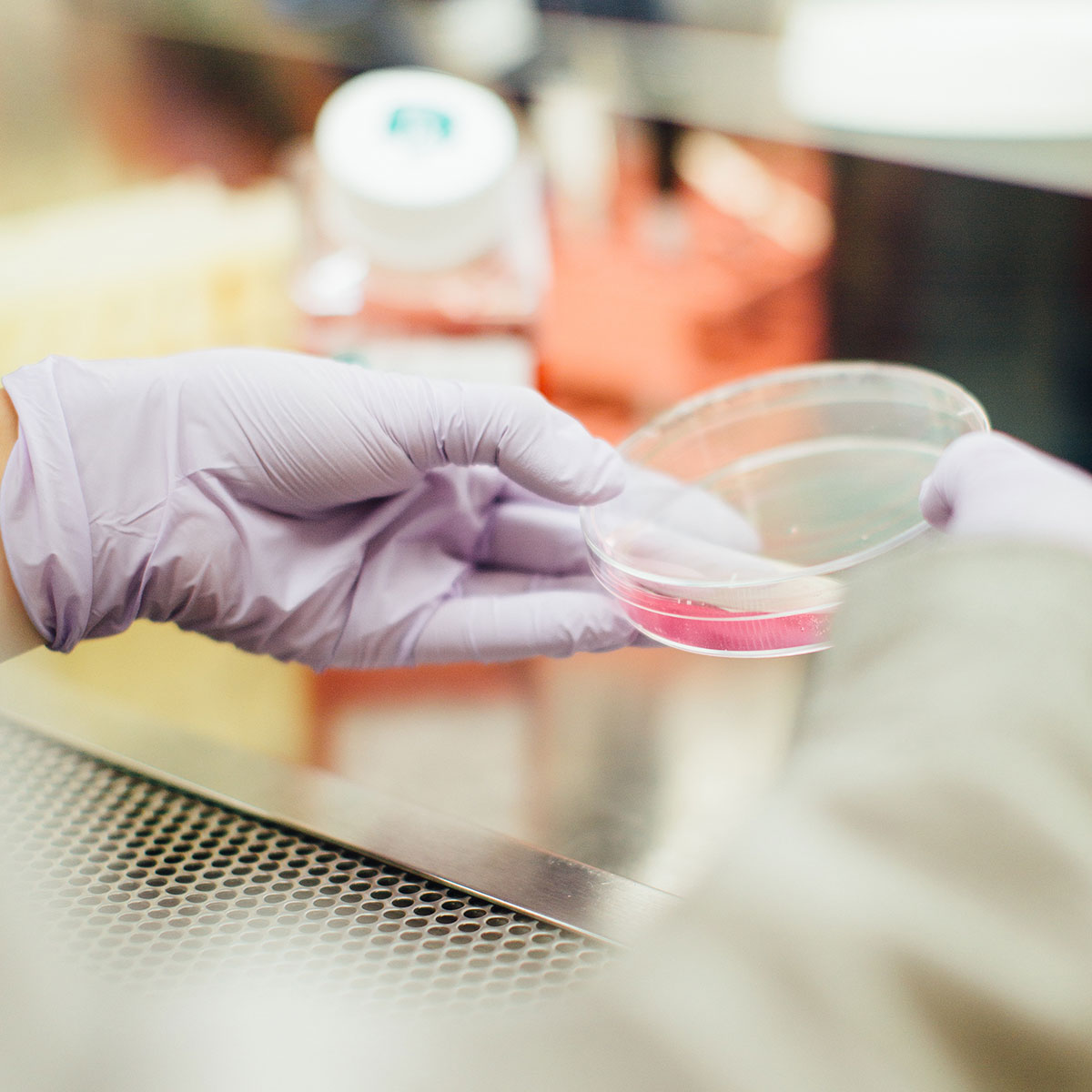 Fund a Student
From supporting a student from an underserved community to providing student travel funds or housing assistance, your donation to the Student Program has an enormous and valuable impact to individuals and to the future. Students at the Laboratory work on existing projects resulting in significant scientific advances and knowledge with real-world applications. You may tailor your gift to particular student projects aligned with your interests or you may elect to pool your gift with the donations from others – current Laboratory employees, retirees and friends of Lawrence Livermore National Laboratory – to be awarded broadly within the Student Program.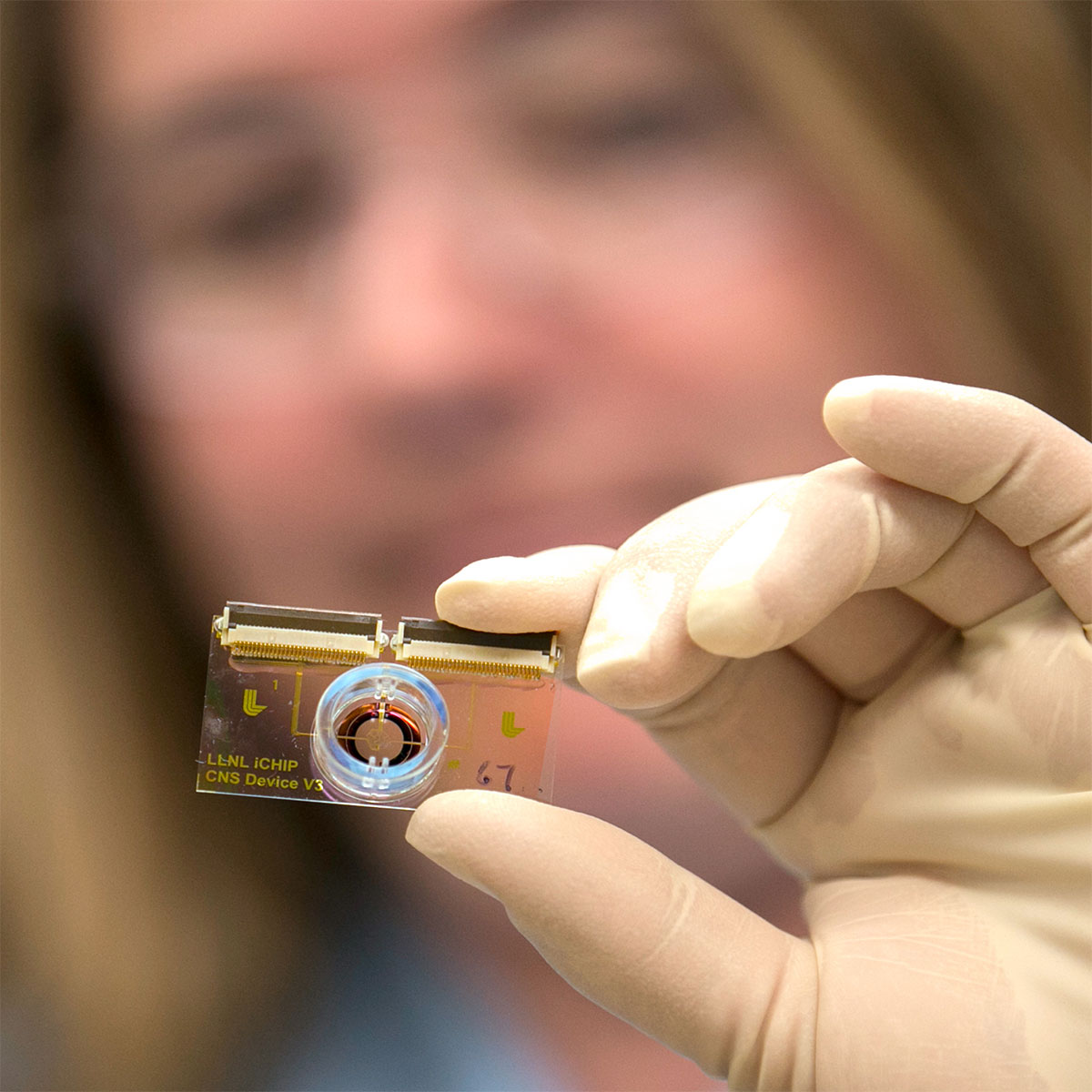 Advancing Health Care
Many of us know someone suffering from serious neuropsychiatric illness. The Laboratory has pioneered the development of breakthrough implantable medical devices. Combining expertise in novel biocompatible materials and state-of-the-art micro fabrication with signal processing, statistical modeling and big data analytics provides the Laboratory with a rare capability for research and development of next generation implantable neural devices. These can be used in the future to treat traumatic brain injuries, PTSD, chronic pain and other disorders. The goal is to move the technology from the lab into trials and collaborations with clinical partners.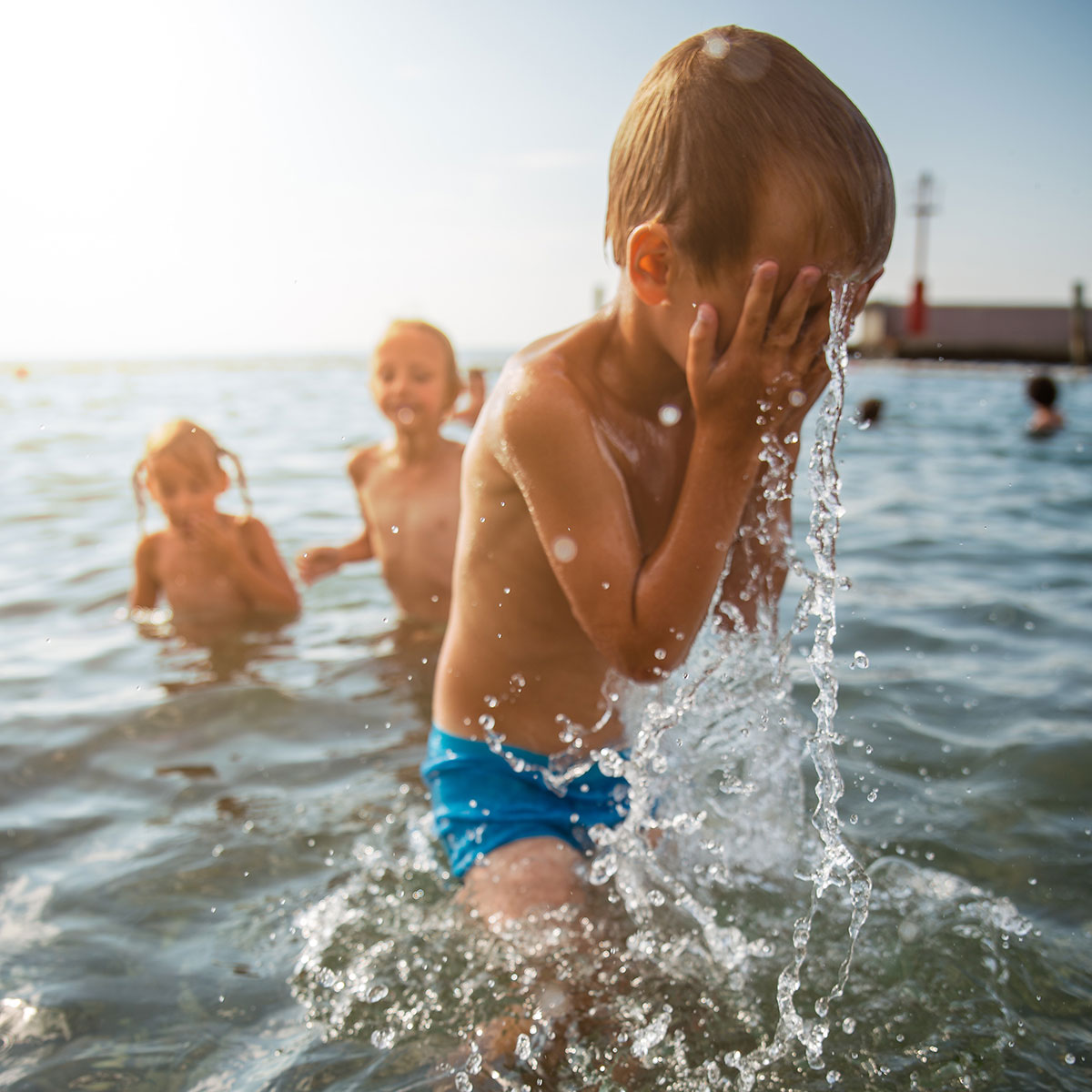 Clean Water
Laboratory scientists are exploring how to create water purification systems that are energy efficient, affordable, reliable, and flexible enough to serve a small village, a remote community, or other locations where it is not feasible to build large water treatment facilities. Laboratory researchers are manipulating material at the nanoscale to create durable, carbon-based membranes, which can be linked with solar cells to create small-scale, affordable water purification systems that remove salt, nitrates, and heavy metals. Your donation will help advance breakthrough research, create compelling pilot demonstrations, and help adapt the technology to specific community needs.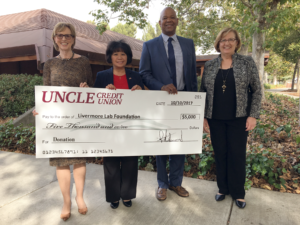 UNCLE Credit Union became one of the first organizations to support LLF with a generous $5,000 donation. President and CEO Harold Roundtree and Board Chair Chung Bothwell presented LLF President Dona Crawford with the check after the Girls Who Code event at LLNL. "The Lab itself has a proud history of
Read More »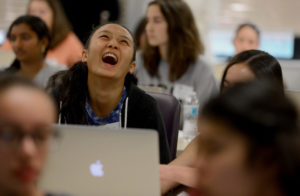 LLF was proud to kick-off its activities with a "Girls Who Code" workshop at Lawrence Livermore's Edward Teller Education Center. Through the program, Lab employees mentor boys and girls in Livermore high schools, introducing them to coding and computer programming. The workshop is the first Lab project to receive funding
Read More »
Other giving opportunities
Gifts to the Foundation support work at the Laboratory in any number of research areas. Contact us at info@livermorelabfoundation.org  and we will work with you to structure a donation that helps you achieve your philanthropic goals. The Livermore Lab Foundation is a 501(c)(3) non-profit organization, EIN #81-2567763. Your contribution may be tax deductible in accordance with IRS charitable giving guidance.
Sign up for email updates